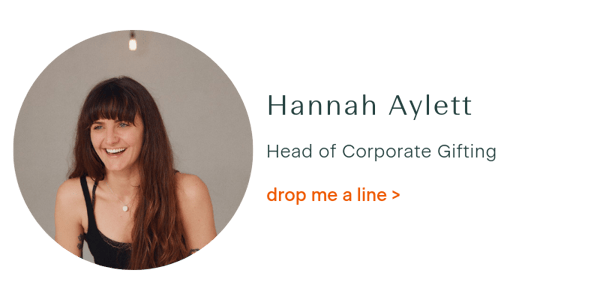 At the beginning of 2019, I set my intention that I would only want to work for companies doing good in the world. So when I joined Inkpact to head up corporate gifting, I jumped at the chance to shake up the sleepy, plastic orientated and over produced industry that is branded corporate gifting.
Thoughtful corporate gifting is the perfect way for businesses to connect with their customers, employees and partners on a personal level. But by sending a eco-friendly corporate gifts, your business also has the chance to support sustainably sourced products from brands who are making a difference in the world.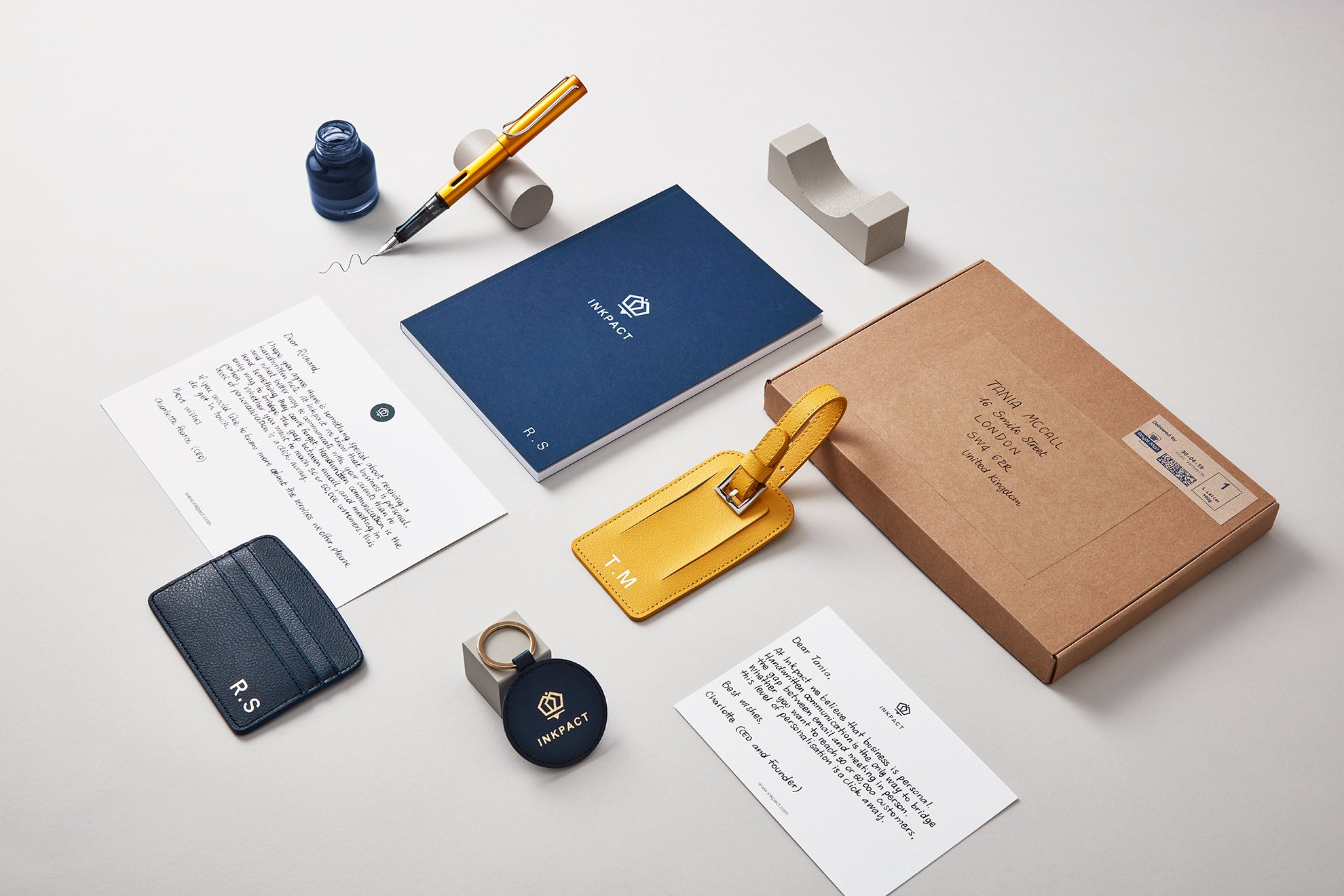 With the state of the climate and over production rife within the manufacturing industry, we only want to produce beautiful corporate gifts with handwritten notes that are made to order, ethically sourced, created with love and can either be recycled or reused.
Our range of sustainable corporate gifts will help you surprise and delight safe in the knowledge that what you are sending out into the world is ethically and environmentally sourced.
That's why when I started to brainstorm which brands I thought would fit in with our company ethos as well as in our letterbox sized gifts sets, it made sense for us to collaborate with like-minded humans that share our vision for the future. I went on the hunt for brands I believe are flying the flag for sustainability and all-round good vibes to partner with.
As a taster here are 3 brands whose beautiful products feature in our corporate gifting range.
Up Circle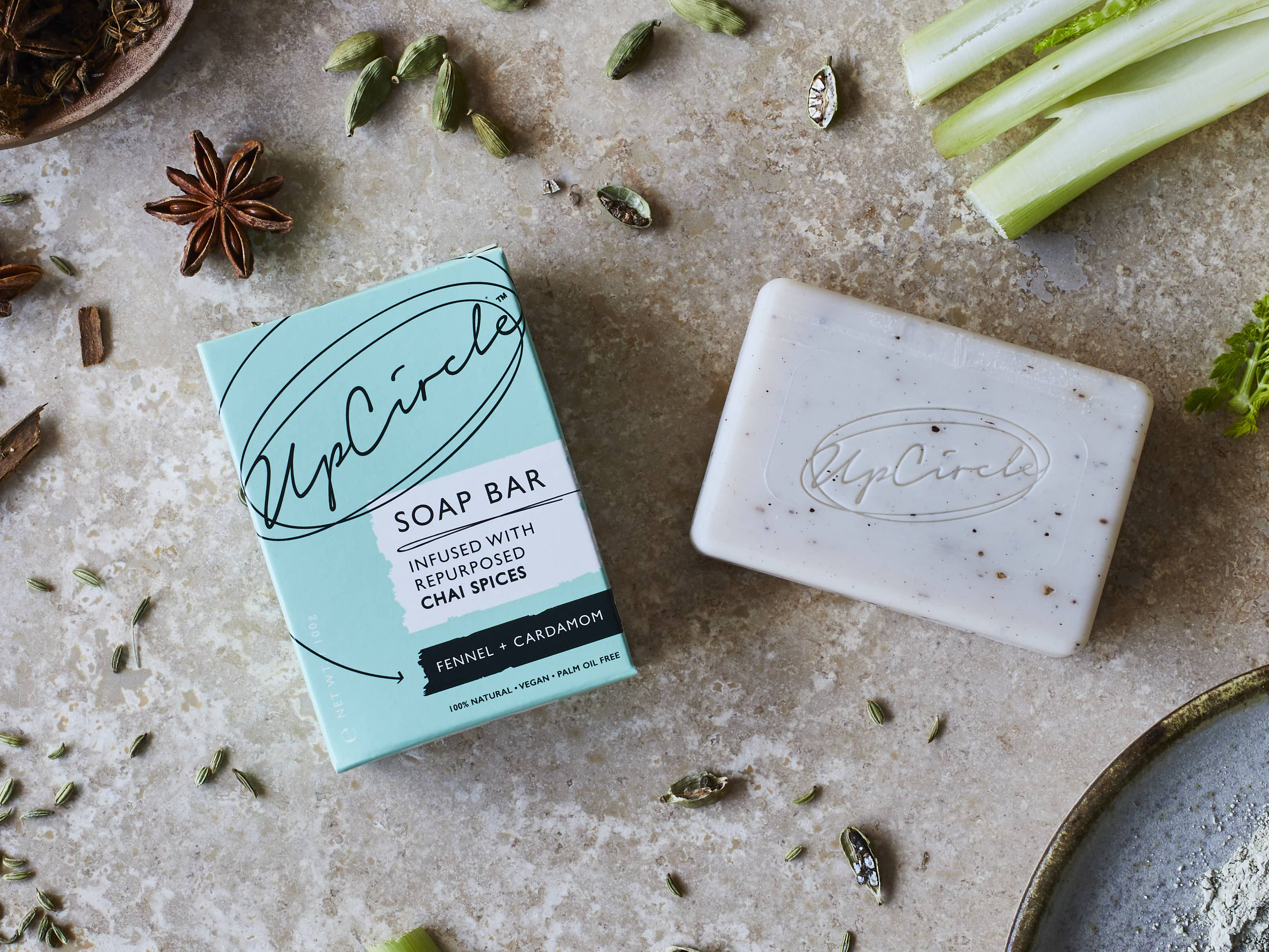 Starting in 2015 with a simple thought – if we're throwing away a cafetière full of coffee grounds every morning, how much is going to waste from coffee shops over London?
Up-Circle elevates leftover natural ingredients, bringing them back to life as beauty products your skin will love. And as well as being 100% natural, their skincare range is also 100% brilliant. All their products are sustainable, vegan, cruelty free + made in the UK.
Now 4 years later after lots of research and product development, a £200,000 crowd funding target raised in 3 days and a serious commitment to sustainable skin care – Up-circle is now a fully thriving and pioneering beauty brand. This year they won the FSB London Ethical Green Business Award and re-awarded the natural products 30 under 30.
When I reached out to Up-Circle, I thought that they would be hesitant to work with Inkpact given that they are now stocked in the likes of Boots and Waitrose. But after speaking to William about our mission to create human to human connection in business, I soon realised that this was not the case. Even when companies experience huge growth and launch into corporate territory, values can still stay the same.
Up-Circle provides us with chai soap and a sample sachet of face scrub as part of our Self Care Gift Set (£28)
Corporate gift sets available to purchase on the Inkpact self-serve platform.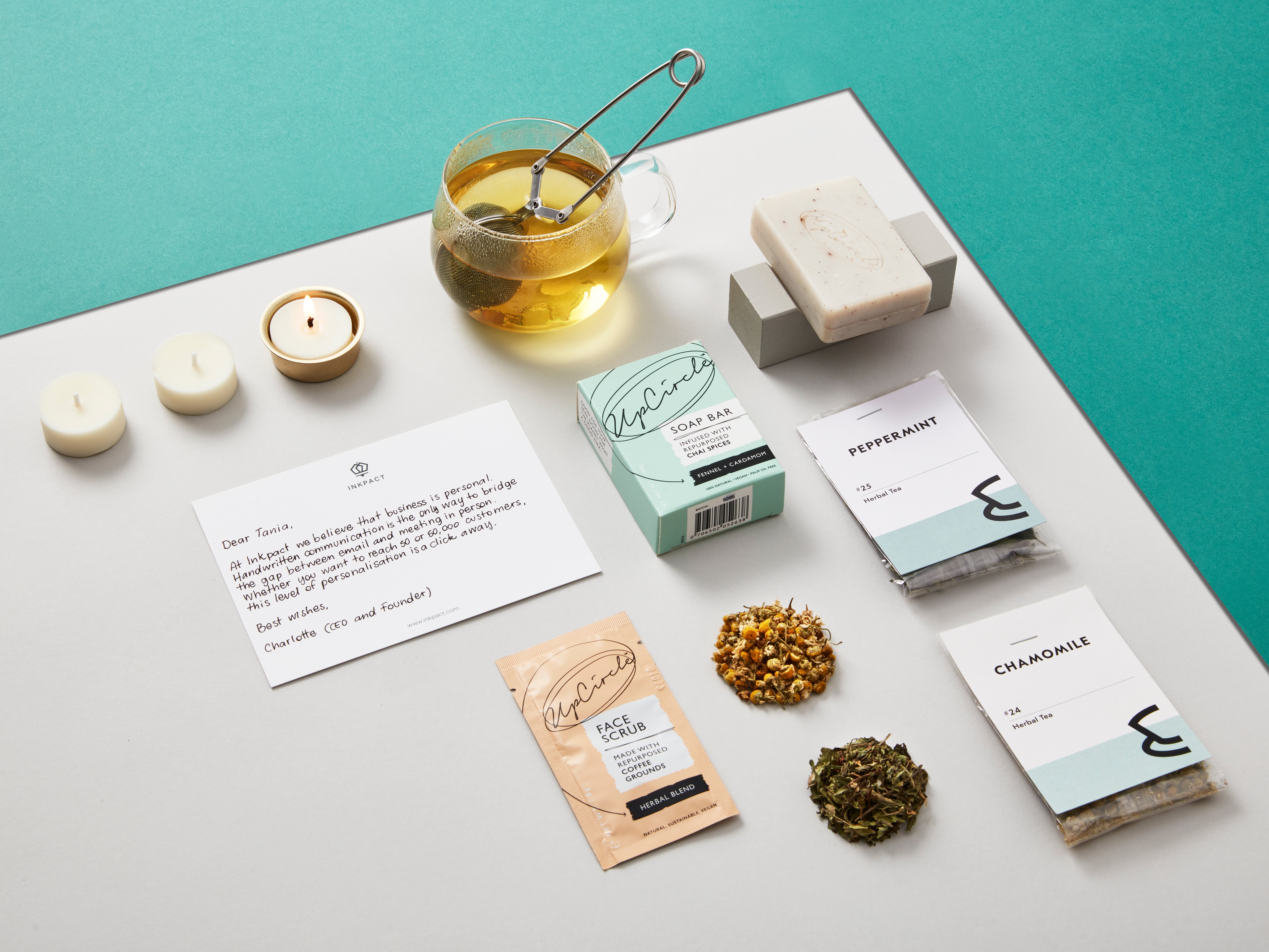 Kitchen Provisions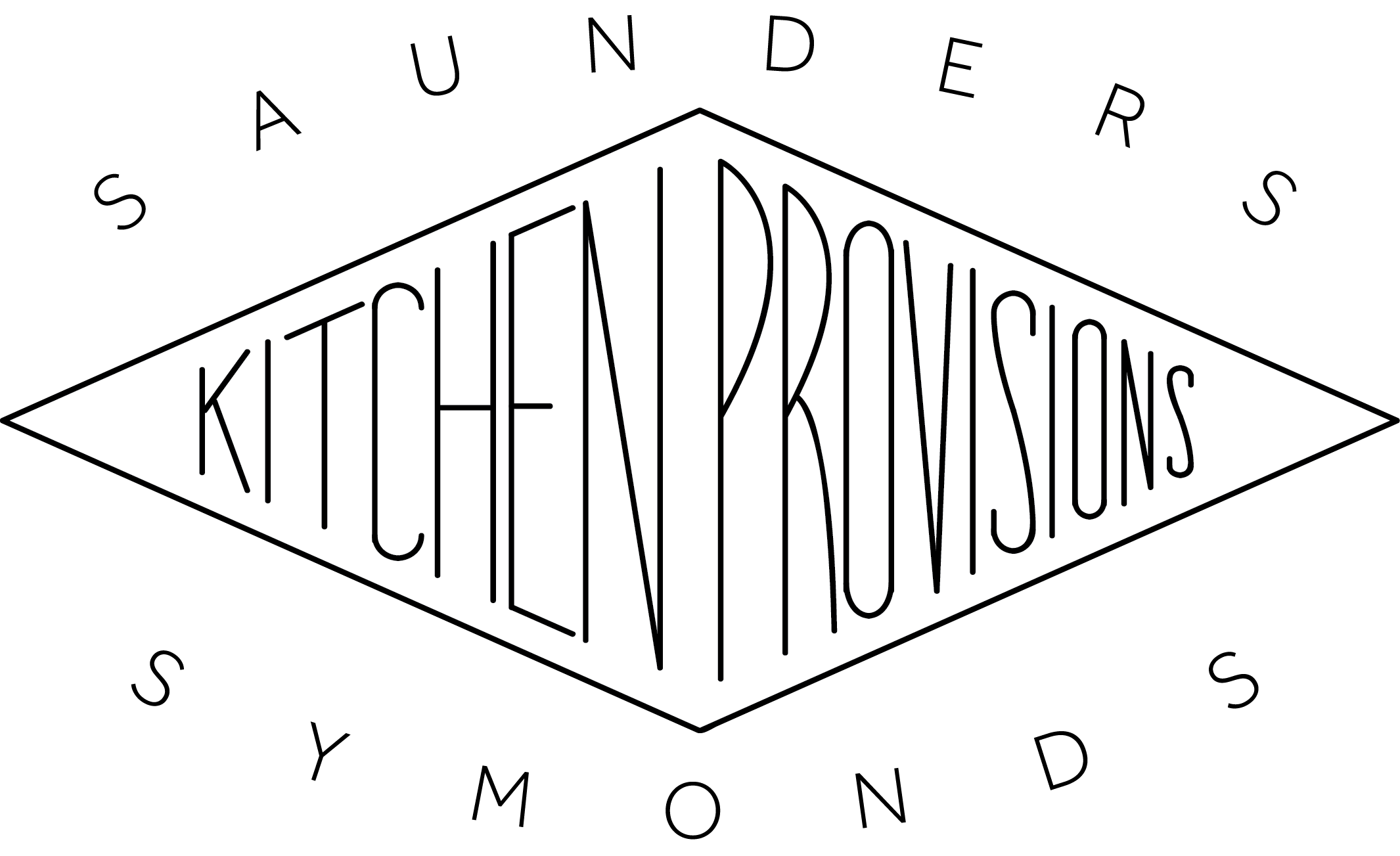 When I was on the look out for drinks utensils and the cocktail making accompaniments for our gift sets, all I found was large scale distributers with huge minimums and mainly manufactured in the Far East. So I decided to go local and while grabbing my morning coffee in Stoke Newington in London I stumbled across Kitchen Provisions.
Kitchen Provisions was established by Tom Saunders and Helen Symonds to combine equipment and techniques with ingredients and recipes. They have put together an edit of kitchen equipment from around the world that is useful, fun and versatile. Wanting to not clutter up people's kitchen cupboards with equipment that won't see daylight. All products are tried, tested and purchased with care. Their store is a treasure trove for food and drink fanatics so I highly recommend going to check them out.
Kitchen Provisions provide us with the mini whisk and botanicals in the Gin Gift Set (£25), metal straw and dried orange in the Old-Fashioned Set (£25) and our tea strainer in the Self Care Set (£28).
All available to purchase on the Inkpact self-serve platform.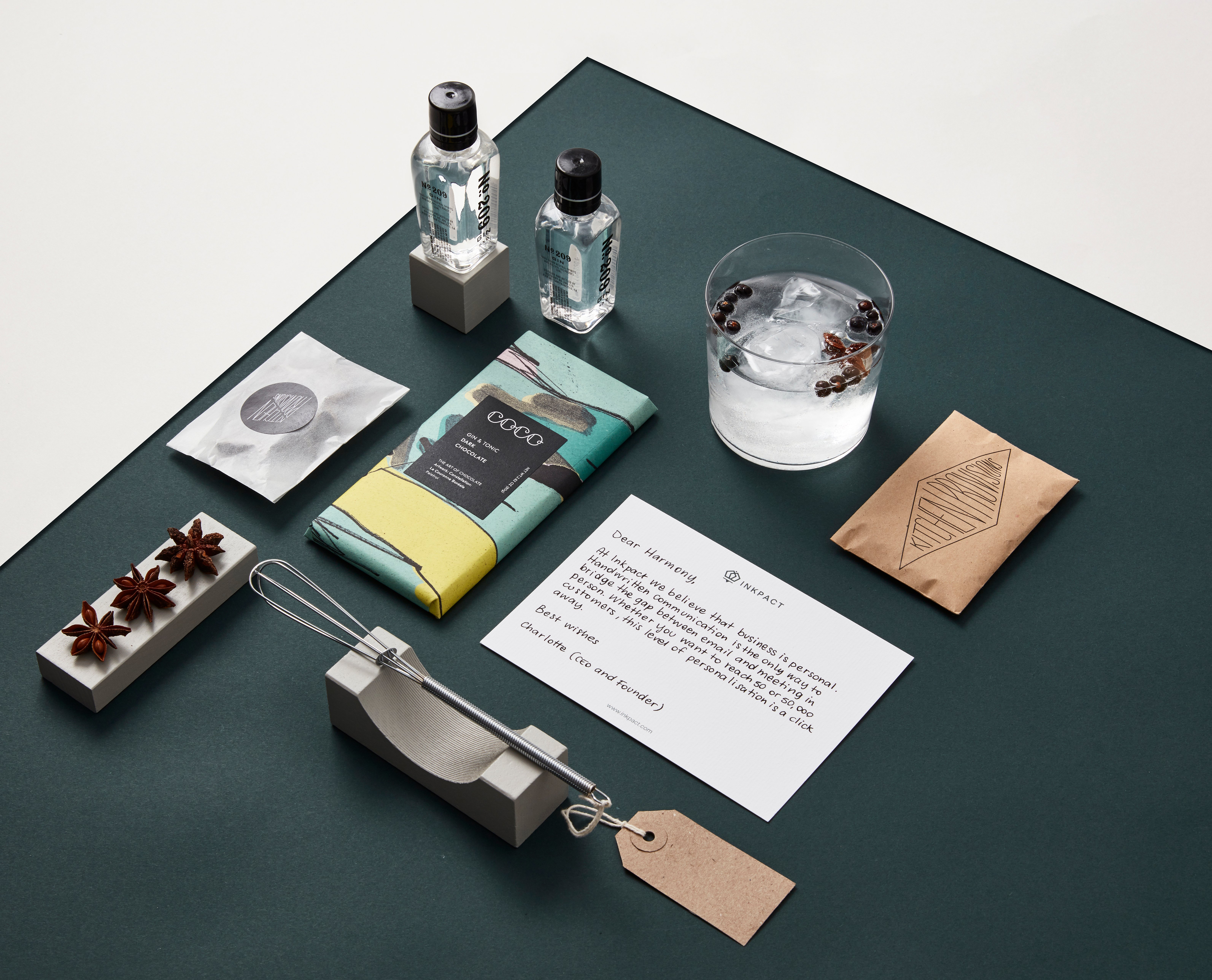 Garcon Wines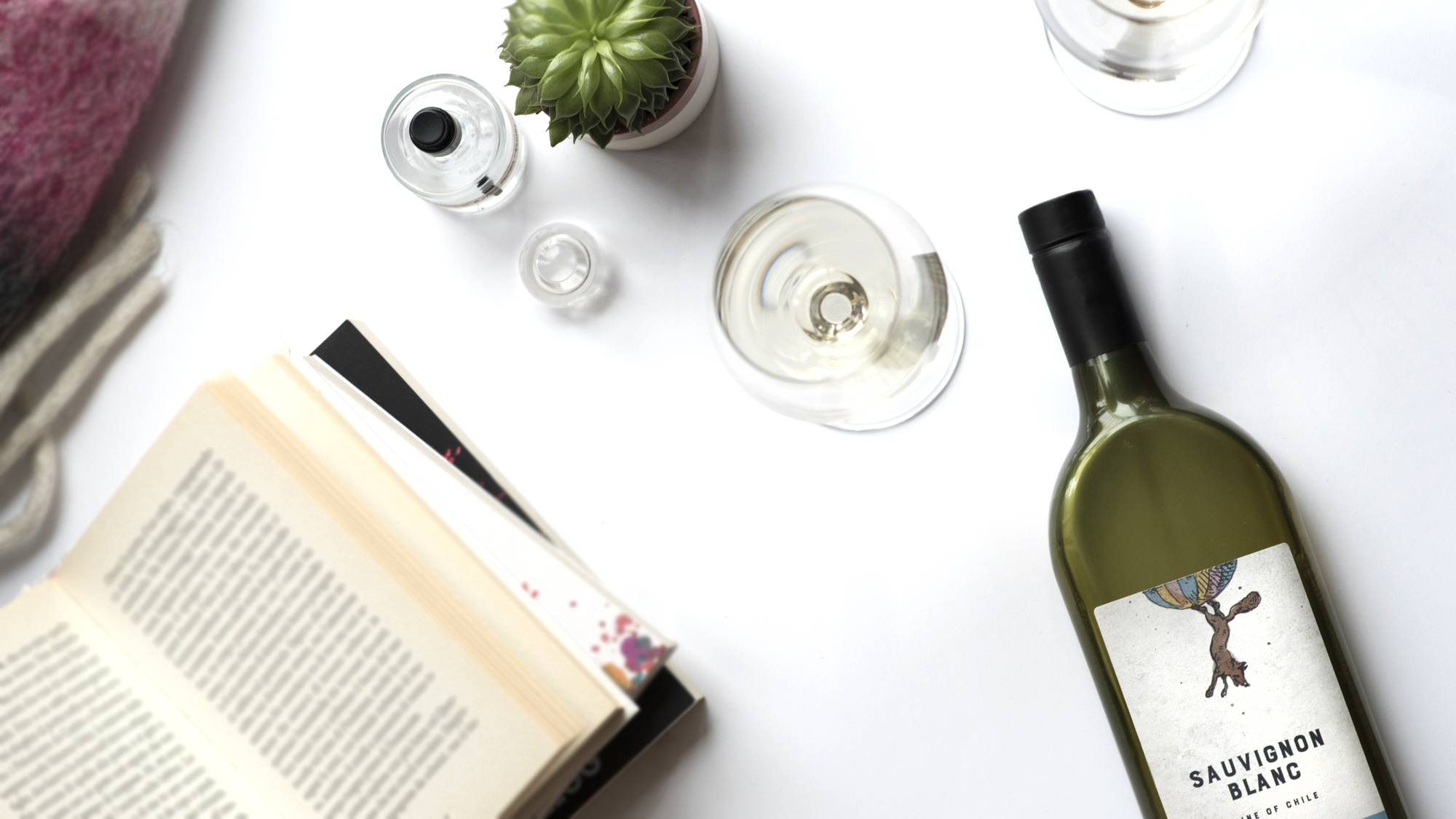 Ever thought it would be possible to receive a full 75cl bottle of wine through the post? Neither did we until we came across the innovative brand, Garcon Wines. On the lookout for letter box sized gifts I read an article about a company who was the first of its kind in a somewhat saturated alcohol industry.
When wine lover Joe Revell joined an online wine club with his friends, they soon became frustrated because they missed deliveries that turned up when they were out at work.
Noticing how his neighbour's Graze snack boxes slid effortlessly through the letterbox, Joe had a revelation: why don't we do the same with wine? And so Garcon Wines was born. Garçon's innovative bottles blend tradition and modernity, conforming to the classic Bordeaux bottle shape in which many wines are sold.
These award winning bottles are made in the UK from 100% post-consumer recycled PET and are 100% recyclable after. By using plastic already in circulation, we are removing plastic from our environment and adding no new plastic into the world they're the greenest wine bottles available. They're tough enough to withstand the rigours of the postal system yet light enough to keep down carbon emissions & delivery costs. Their flattened design means they fit easily through the letterbox – a hassle-free, environmentally friendly way to receive wine.
Garcon wines can be purchased as part of your handwritten letter campaign for £18 per bottle and is available in white or red to purchase on the Inkpact self serve platform.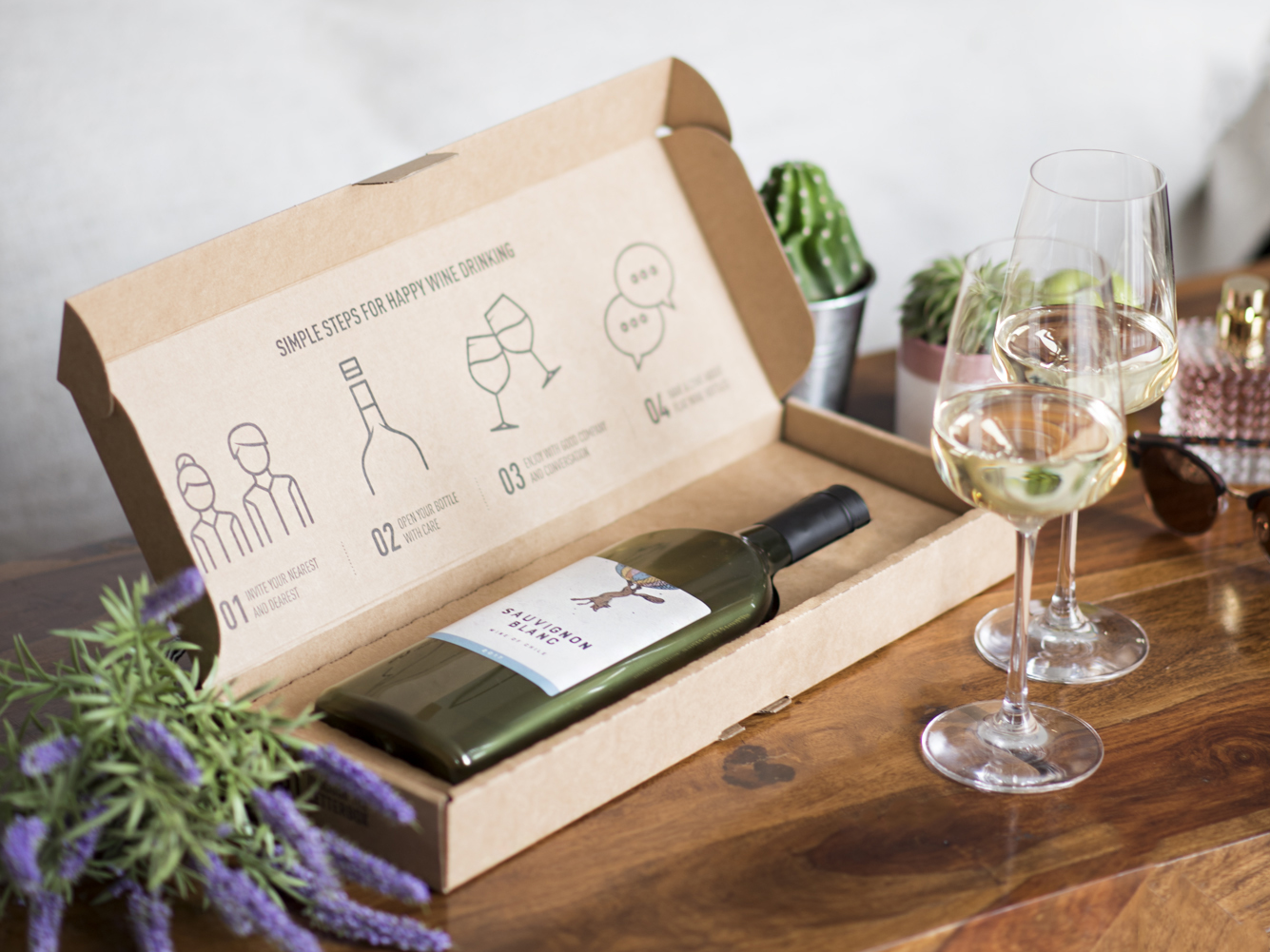 There is nothing stronger in business these days than collaboration, championing and spotlighting brands who share similar values with a great story who can grow with us. We love all of our brands equally and will be interviewing the people behind the product in the weeks to come.
Happy Gifting,
Hannah