The ROI of thanking your customers really can't be underestimated. Genuine appreciation is not a fluffy marketing strategy – there's real science behind good manners. In this blog, we share four reasons why personalised thank you notes are the key to standing out from your competition and skyrocketing customer loyalty.
Thank you notes make customers feel good
Writing thank you notes make recipients feel appreciated and cared for, turning them into repeat customers and brand advocates.
A recent study by Kumar and Epley found that people expressing gratitude through a handwritten note massively underestimated how happy it made the recipient feel. "People just do not realize how powerful expressions of gratitude are," claims Francesca Gino, associate professor at Harvard Business School. "Receiving expressions of gratitude makes us feel a heightened sense of self-worth, and that in turn triggers other helpful behaviours toward both the person we are helping and other people, too."
In fact, 68% of businesses have lost a customer simply due to being indifferent towards them. That's not because of price or dissatisfaction with the product or service, its because they simply don't think that your business cares about them. Here, the ROI of thank you notes is a matter of customer churn or retention.
You don't need a huge budget to create moments of customer delight, modest campaigns can be just as effective. "It's not the money that makes these efforts shocking and awesome," states Gary Vaynerchuk. "It's the care and creativity involved."
Tina Sharkey, CEO of Brandless, set up a scheme to get her team to handwrite a thank you note to someone in their community every single day. Her ethos was to approach people personally, share gratitude and make them feel valued in order to build a strong customer centric culture. Thank your customers without the expectation of immediate results. Track the results, you'll be surprised.
"It's not the money that makes these efforts shocking and awesome, its the care and creativity involved." - Gary Vaynerchuk.
Thanking your customers can get people talking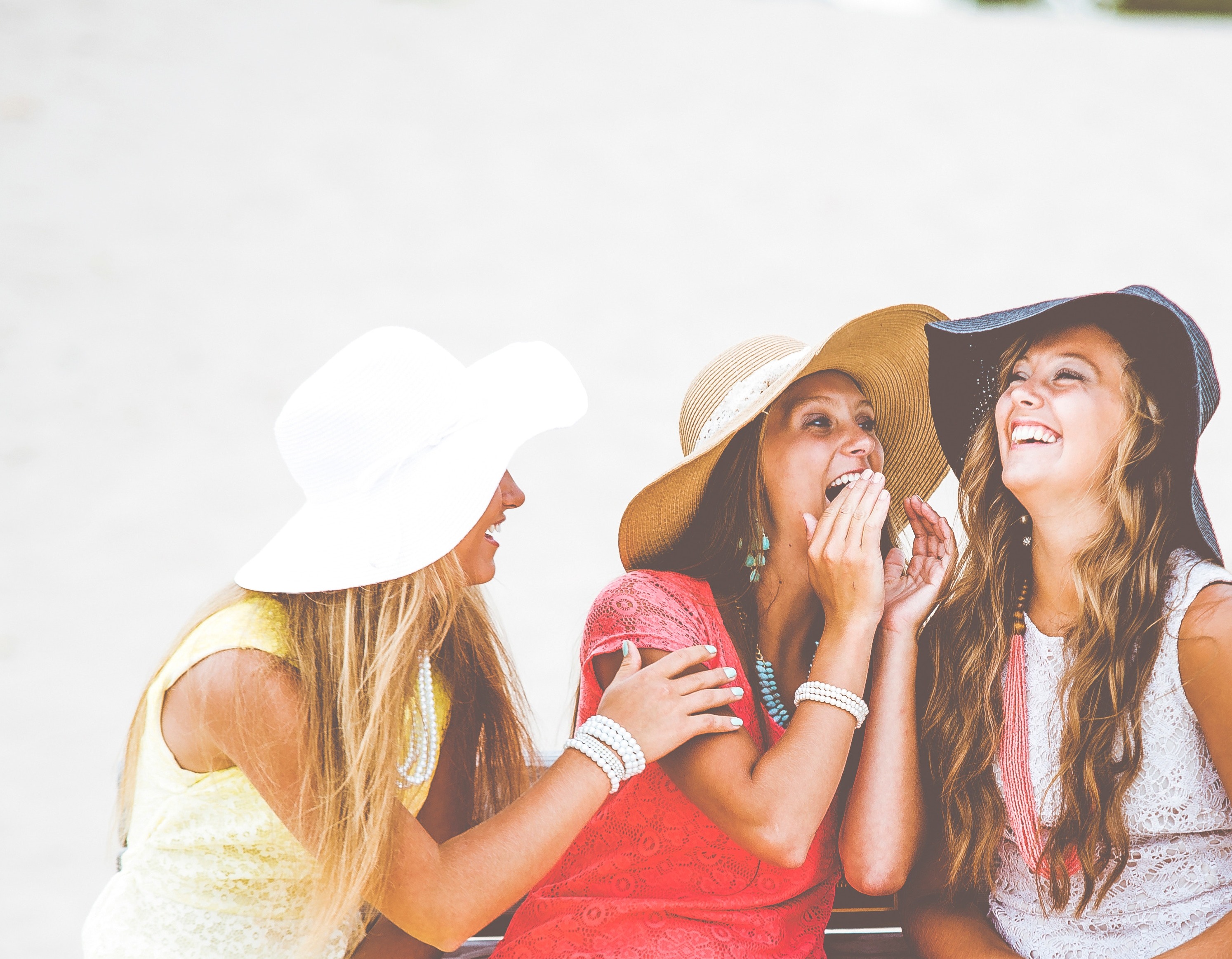 Word-of-mouth marketing is widely accepted as one of the most powerful forms of brand promotion, now more than ever as social media transforms the size of consumer networks. Decades ago, a delighted customer might recommend you to a dozen acquaintances, now they can communicate with thousands of online connections all around the world. Thanks to social platforms like Instagram and Twitter, as well as review sites like Trustpilot and Feefo, the potential ROI of thanking customers has exploded – that is, so long as you do a good enough job to get a positive public mention from a socially-active customer.
Better yet, you don't have to wait for word-of-mouth marketing to happen "organically" any longer. Consumers might share a truly amazing product or customer experience, but a sending a simple thank you note can be a low cost, high impact way for brands to make recipients feel special and encourage them to advocate for your brand.
Thanking your customers for every single sale is overwhelming, so embrace segmentation. For instance, you could send a handwritten thank you note or gift to your highest value customers, cementing your relationship and encouraging them to become brand advocates. Alternatively, identify and target customers who are highly active and engaged with your brand on social. Your most loyal customers aren't necessarily your highest spenders.
Handwritten notes humanise your brand
Showing gratitude is one of the simplest ways brands can build closer relationships with customers. It demonstrates there are real humans behind the scenes, and creates meaningful connections between brands and their customers.
According to a TD Bank study, 60% of consumers believe brands should convey appreciation by thanking customers directly. Forget flashy giveaways or expensive special offers – just communicate with customers one-on-one and let them know you're thinking of them. The ROI of thank you notes can be huge, considering the relatively low campaign costs.
Test the waters to see what works best for your brand. You could send out handwritten thank you notes after an order is placed, around a customer milestone or during a festive season. Make your brand a part of consumers' everyday life, and stay front of mind.
Show your value
A race to the bottom is rarely beneficial for any brand. If you're competing on price point alone, your business could struggle to see a real profit from all its efforts. You need to find an alternative point of differentiation: product, brand or service.
Consider the ROI of thanking customers when we tell you nearly half of US consumers see appreciation as an essential aspect of excellent customer experience. Brands that focus on creating meaningful customer experiences can carve out a place in the market, competing with even the biggest market players.
Sending a handwritten thank you note following a purchase is one of the most cost-effective ways to exceed expectations and delight customers. This can also be a perfect opportunity to upsell with a special offer or complimentary suggestions.
Why brands are thanking customers with handwritten notes
Handwritten thank you notes have a tangible and authentic quality which can trigger emotive responses, lodge in our long term memories and spark action in our brains.
Many of us rarely receive mail that's actually meaningful, and when we do get the occasional birthday card or wedding invitation they're a cause for celebration. Why not help to revive this lost art, and discover the ROI of thanking customers in your business?
Inkpact's technology platform even allows brands to automate handwritten campaigns, so you can thank customers in a meaningful way, through a process that works for you.