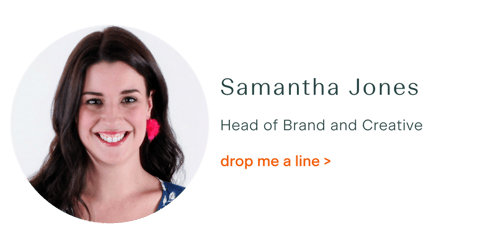 The conversation on customer delight has long been on the lips of businesses who understand the power of loyalty. When it comes to random acts of kindness, the size of the gesture doesn't seem to matter, it's the level of unexpectedness that truly tips the scales of serotonin. The effect on us can be so great that our bodies release a series of feel-good chemicals and this isn't reserved solely for the person receiving the gesture but is also administered to the person delivering the delight. It's a beautiful win-win scenario. I got curious about why 'delighting the unexpecting customer' is such a powerful thing to do, beyond being 'the right thing to do'.
When discussing this with Jordan Buck, a Behavioural Strategist at Ogilvy, he said:
"You can't simply ask people to trust you. You can only earn it. The principle of reciprocity tells us that the more positive interactions we have with a person or brand, the more our sense of trust in them increases. We know they have been good to us in the past, and they haven't cheated or deceived us, so we are good to them in return - and trust them more. By repeatedly proving yourself to be reliable, you, therefore, gain the trust of others.
We often believe companies are just out for corporate profits, rather than to 'do the right thing'. As a consequence, we are likely to trust companies we know a lot less than the people we know. When a company goes above and beyond our expectations, our sense of trust in them increases in turn.
This difference, between our expectations and what we receive or experience, is key in determining our overall satisfaction. Large consumer brands are often essentially a signal or guarantee that you will get what you expect, that 'we won't let you down'. However, it's arguably rarer that expectations are exceeded. These positive moments can act as an emotional 'peak' to an experience or customer journey. We know from Kahneman's research into the Peak-End Rule that people judge experiences based largely on how they felt at its emotional peak, and at its end. By purposefully creating these peaks, we can help to ensure a more positive overall memory of the experience and a more positive overall perception of the brand."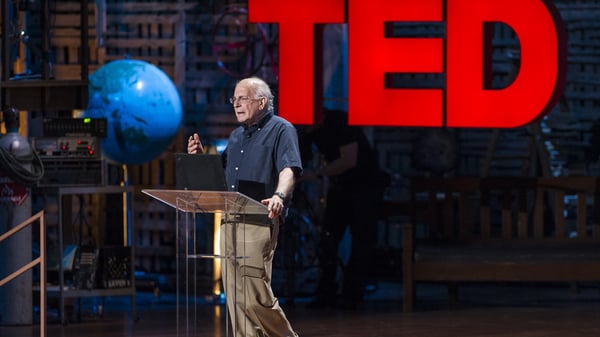 Intrigued by the effects unexpected gestures of goodwill have on humans in business, I went in search of UK businesses who revealed the ways they delight their own customers in order to build real trust.
myHummy
myHummy UK, specialists in white noise are always looking out for ways to go the extra mile for customers. "A customer lost her 'myHummy teddy' at an airport when going on holiday, so we posted about it on our Facebook page and it turned out another myHummy mummy had picked it up by accident! (What are the chances?)" The myHummy know first-hand that parenting is hard work as it is, let alone travelling with little ones, so they then paid for a courier to pick up the extra teddy and have it dropped off at the correct house, making everyone's day.
The simple act of generosity generated a warm response from their customer stating, "I just wanted to let you know that the parcel arrived today and my daughter will soon be having a nap with her snoozy. Thank you so much for going above and beyond to reunite us…you have now impressed me with the company's values and in particular, how amazing you have been personally! This is a heartfelt thank you from a very pleased mummy."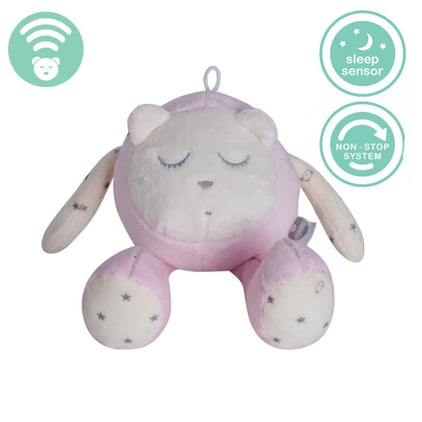 The Clerkenwell Brothers
Two brothers started out with their branding business going door to door in Clerkenwell where they lived with their parents. They offered video content and photography, usually doing the work on the weekend then going back to their day jobs.
One of the Founders Cass Horowitz got in touch to tell us that since the business has grown, with a team in tow offering branded content, brand awareness as well as Brand Identity work, they made a decision to give back every Christmas. With a nod to their roots, they offer free work to a chosen business in the area every year.
Check out the brilliant video they created one of their favourite local establishments, Turner & George of Clerkenwell.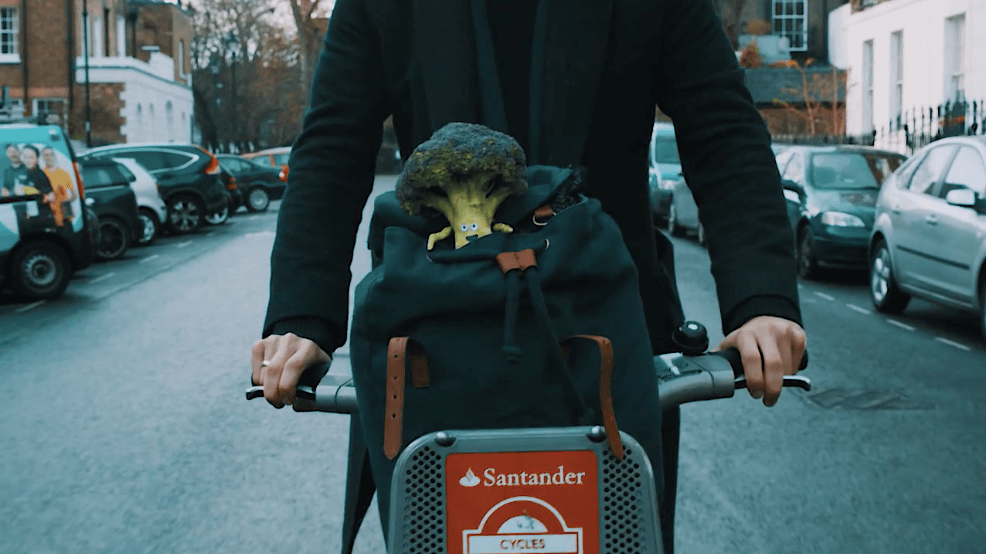 MOO
A friend of Inkpact gave us a tip-off that MOO had always been the best at customer service in their eyes. Allowing customers to reorder things that went wrong (even if it was the customer's fault).
We got in touch with MOO and Dan Moross their Director of Customer Experience told us that they try to go above and beyond customer expectations as standard.
He stated, "We've never thought 'satisfaction guaranteed' was the most inspiring phrase. We'd much rather you're absolutely thrilled with your order so we go to great lengths to make that happen."
If they spot any errors in the order, they get in touch with their customers, allowing their customers to do the same. From the tiniest typo to a design change, they'll fix the issue for free. They are also a 'robot-free' environment claiming 'Excellent humans pack orders by hand'.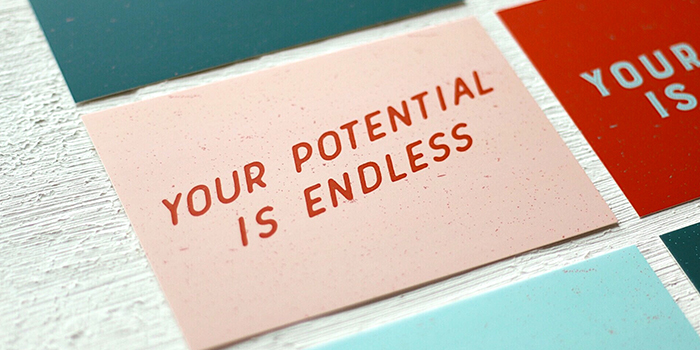 On top of their MOO promise to customers, they have internal CS commandments which help guide their customer service team and give their agents autonomy to help customers in a way they think works, whilst following their company values.
MAKE IT SIMPLE: We're here for our customers and we'll do everything we can to keep interactions with MOO as effortless and simple as possible

ALWAYS DELIVER DELIGHT: We'll bend over backward to make customers super-happy and try to surprise them with something truly awesome

KEEP IT HUMAN: We'll tailor the experience to each customers' individuals needs - injecting our unique personalities to make the experience memorable and personal

EVERY DETAIL COUNTS: We take great care of the tiniest of details to make sure customers get exactly what they want when they want it

IMAGINE IT BETTER: Things don't always go according to plan (we're human after all), but we always remain calm and reassuring, moving heaven and earth to put things right

TACKLE IT TOGETHER: We take great pride in where we work, so we support each other, push for the same goals and have loads of fun along the way

All the above means nothing if it arrives too late - we'll respond as quickly as we can and work hard to get it right at the first attempt
Quick to let us know that all being said and done, things don't always go to plan. "We've had a few occasions over the years where we've not been able to meet a customer's needs or expectations. The trickiest of these is when someone has a super-important deadline and desperately need their business cards or marketing collateral. Where possible, we go out of our way to keep these promises, using any means possible. A few years ago, we had a customer who received a defective product for an important business meeting (they were meeting with potential investors). So I worked closely with our manufacturing team to turn-around reprinted cards in less than 4 hours and then hand-delivered the product to their office. You can't do that for every customer (logistically or commercially) but when you do, the resulting loyalty and advocacy is worth it."
No scripts, no robots, no strict rules. - They sound like our type of company!
Banana Boutique
Banana Boutique is an online clothing store that was formed by Dana Jackson as she wanted people to have the same feeling buying online as they do instore - making them that little bit happier.
All orders are hand wrapped and contain a free gift and a handwritten note from Dana which gets amazing feedback as it genuinely makes people pleased to receive their order (there is a little vlog on their site that shows the packing process)
"Alongside my love for vintage-inspired fashion is a desire to make people happy irrespective of who they are. When I worked in a retail setting I would make sure my customers left a little happier than when they arrived. I personalise notes to customers so they can shop online and still get that same feeling."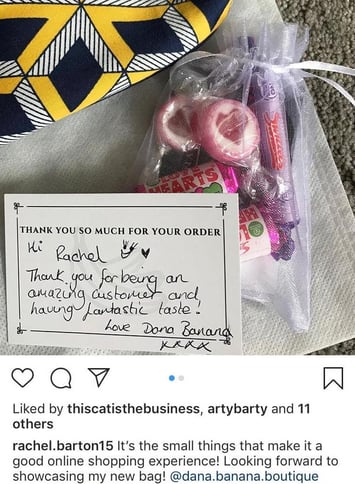 House of Kind
House of Kind provides vegan-friendly and ethical homewares to eco-conscious customers. They give back to everyone who interacts with them, whether it's customers, the artisans who make the products and charities.
"We explain in detail, product by product, why the item is kind and how by purchasing from us, customers will directly be contributing to an act of kindness. We deeply value all our customers and, as consumers ourselves, we wanted to make the shopping experience with us enjoyable and personable from start to finish. Explaining about our products and making them feel great for making a kind choice, is amazing!"
House of Kind understand the power of the pen and include handwritten notes in all of their deliveries to thank customers personally for joining us in making the world a kinder place, one sale at a time.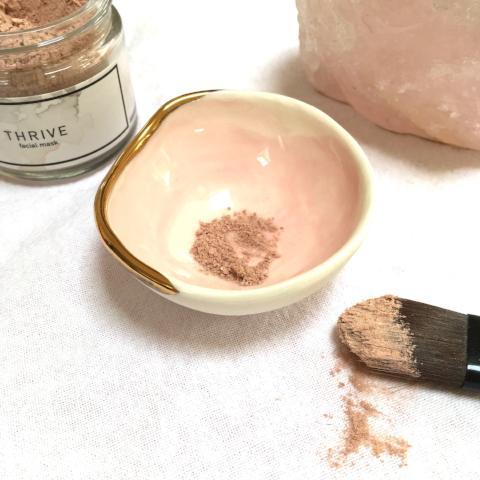 Pudding Fairy
When people make bespoke cakes for weddings, special occasions and corporate events it's quite inevitable that there are leftovers in the shape of sponge and various fillings. Companies like Pudding Fairy can spend whole months testing new recipes and design ideas which again leave them with more cake than they can eat at home. Their 'Chief Fairy' said, "Last month, I tested a lot of vegan cake recipes for a wedding cake table I'm creating next year at Wotton House, so I had a lot of cakes at Fairy HQ. I hate waste so I came up with the idea of posting "cake orphan appeals" on our Facebook Page to make sure the freshly baked delights find a good home! I believe that you treat people like you want to be treated. Offering spontaneous acts of kindness whenever you can takes little time, effort or money but goes a long way to make someone's day".
Symprove
The team at Symprove are one of the most customer-friendly teams we've ever encountered. They regularly champion people across social media who are finding their way back to full gut health, they know the power of connecting with their customers. Over the years they have invited loyal sippers of Symprove and brand ambassadors to tours around their factory before enjoying Sunday roasts with them, delivered complimentary boxes of bacteria to those in need, flowers to fans on their birthdays and held gut health parties with kombucha cocktails! (Yes, that's a thing).
Lifestyle blogger and Symprove customer Jo Coates said, "Symprove not only care deeply for keeping my gut topped up with the good bugs they also care for me as a person. They've proved to be a such a great support system, cheering me on when I write on my blog about my IBS or anxiety or just being there at the other end of an email when I fancy saying "Hi". They've welcomed me into their 'Symprove family', meeting the Founders for lunch to chat endlessly about gut health, they've introduced me to others in this IBS community I live for and connecting me with like-minded souls which have grown into real-life friendships. They also send me beautiful flowers for different reasons! They're the most caring company ever.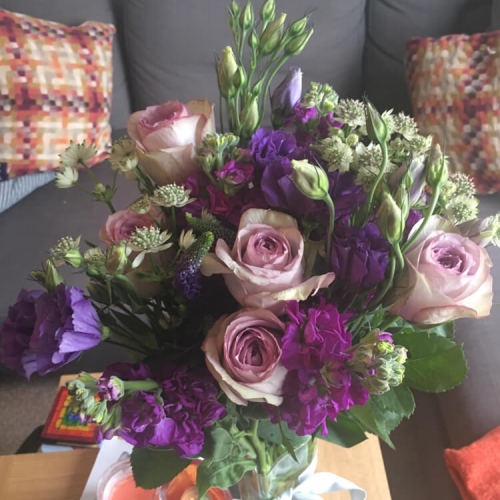 Moonpig


Moonpig has recently dedicated time to look out for any of their customers in need of a little delight across their social media channels. One unsuspecting customer named Laura Butler was having a bad day feeling under the weather, feeling homesick and craving a roast dinner. Laura hadn't even interacted with Moonpig on Twitter, but that didn't stop them from seeing the Tweet. Upon reading her post, they popped a bouquet in the post to surprise her and attempt to cheer her up.
Moonpig explained, 'We're doing a lot more surprise gifts on Twitter, it can be a hostile place sometimes and we're always looking out for people having a rough time, feeling blue or getting bogged down with illnesses. "Caring" is not something every company can do, but it's in our nature. We live in stressful times and the least we can do is try to make people's days via a place they like hanging out, so stay tuned for lots more.'
Laura said, "Receiving the flowers really made my day! As a student in the third year, I'm feeling particularly stressed about deadlines etc and then when I started to feel a bit unwell I really did feel sorry for myself...! It was a lovely gesture that certainly cheered me up." When we asked her how this had made her feel about Moonpig, she stated, "Moonpig clearly has partaken in some genius PR! It's circulated a great deal of attention! Besides that, it was a lovely thing to do and I hope that they upkeep this positive and kind reflection of themselves. I will certainly remain a customer. "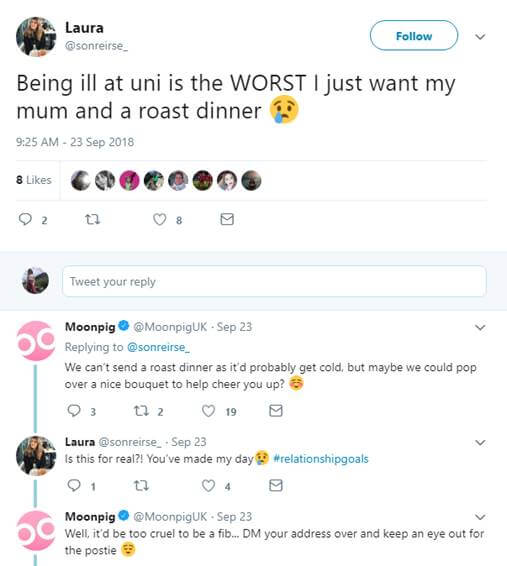 Beryl
Beryl uses the latest designs and technology to improve the safety of urban cyclists. Head of E-commerce, Digital & Marketing Claire Rampen told us, "We had a brand fan on Twitter who is based up in Edinburgh - he was asking the Edinburgh Council why the new bike share in Edinburgh doesn't have the Beryl Laserlight on it. I was going to be in Edinburgh that week, so I arranged to meet him and gave him a Beryl Laserlight so he can keep himself safe when he rides around the city."
"Doing things like this is a nice way to connect with someone and say 'thank you for being an advocate of our lights'."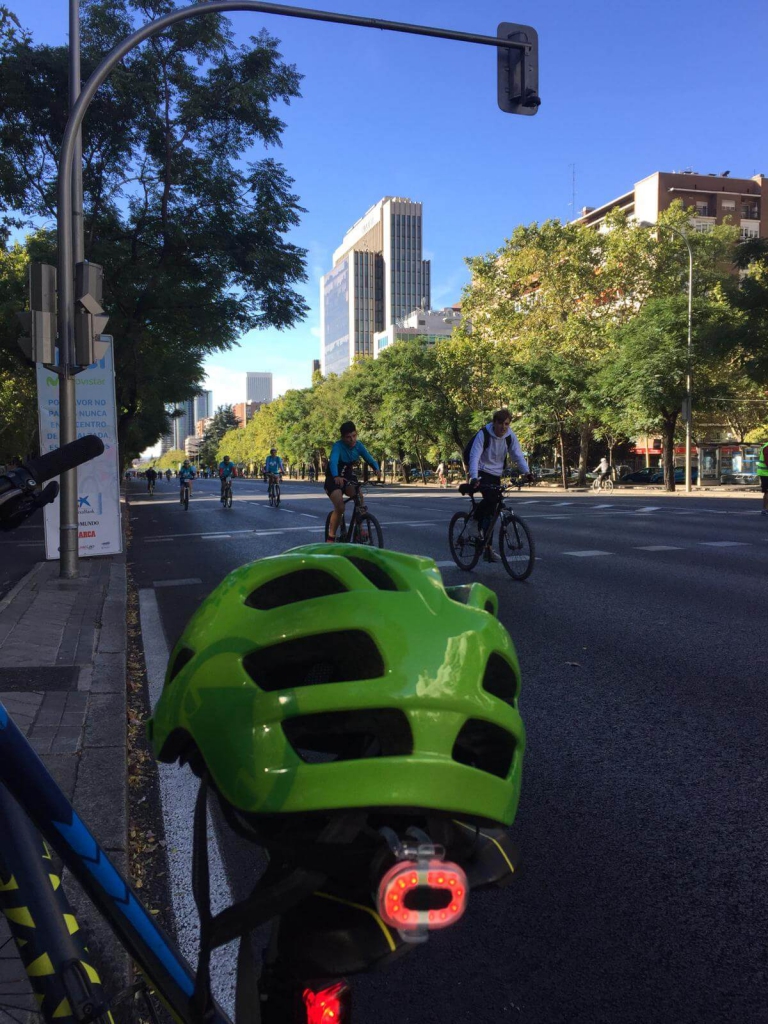 ...there's something about Mary
Now, amongst our scouting for businesses that knew how to delight their customers, we came across one truly unique individual called *Mary (*That's not her real name as she assured us she doesn't do this for the credit and to prove it, asked for her name to be changed) but what I can tell you is that she works as a coach and spends her days spreading random acts of kindness to people she meets. She occasionally sends flowers by post to people in the community that do lovely things for other people. It's always anonymous and accompanied by a small note acknowledging how much they do for people. And then recently, a couple got engaged right next to her in a restaurant and Mary couldn't resist a chance to spoil the newly engaged couple, saying "The bride said 'Yes' to the proposal, so we slipped out and paid for their meal without them knowing to make it extra special".
What struck us was that this lady does all of this purely out of the goodness of her heart, so Mary, THANK YOU because you've restored our faith in humankind.