It's always a good idea to show clients your gratitude, but there are rules to follow. When it comes to corporate gifting, make sure you follow these six rules to achieve success.

What is corporate gifting doing for your business?
A recent Business Gift Satisfaction Survey revealed the following facts:
The corporate gifting market has an estimated value of $125 billion

94% of top executives believe gifting is important to business success

More than 80% of C-suite executives think gifting generates a positive ROI

Over two-thirds of gift givers lack confidence in selecting and sending presents
With so many people passionate about corporate gifting, and so much money being pumped into the industry, how is there so much confusion around the act of gift-giving itself?
It's time to stop thinking about what other businesses are sending to their clients, and start looking at this enormous market through the eyes of the people most important to you - your customers. By understanding their expectations, attitudes and experiences, you can learn how to make them happy while meeting your business objectives.
Rule 1. Don't make them go to the post office to pick it up
First thing's first – don't force your recipient to journey to the post office on their lunch hour, only to return with a limp bunch of flowers or branded umbrella. This is unlikely to create a good impression of your brand, in fact it may do more damage than good.
Interesting, 57% of respondents agreed that corporate gifting can impact their opinion of a business "both positively and negatively," so don't take a half-hearted approach.
Rule 2. Presentation is important
First impressions count, so make sure your corporate gifting efforts don't fall at the first hurdle – the packaging. A beautifully-wrapped gift can build intrigue, influence the recipient's perceived value of the items, and convey your care towards the recipient.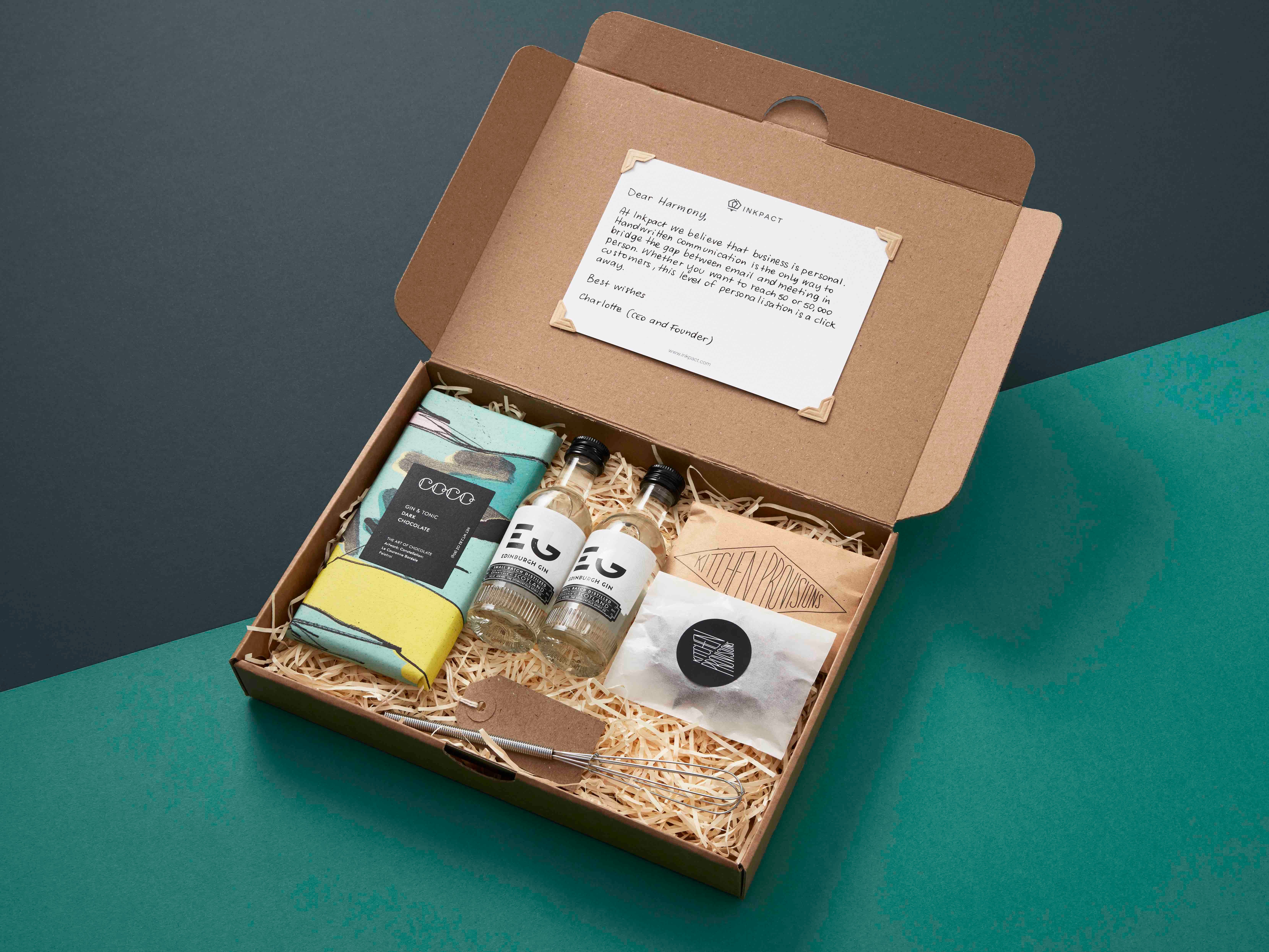 Rule 3. It's not all about you (or your business)
Focus on the people that really matter – no, not your brand, the recipients. Meaningful and unique corporate gifting can have a big impact on an individual's feelings about a gift giver.
On the other hand, office items emblazoned with company logos are the least desired of all corporate gifts, and often leave recipients feeling under-appreciated. Giving a branded gift is essentially the same as screaming "look at me!" rather than asking "hello, how are you?" As a result, branded corporate gifting can actually cause recipients to switch off.
Rule 4. Choose something they'll enjoy
Money can't buy you everything, and throwing huge budgets at luxury corporate gifting is likely to fall flat unless you consider your audience. Gifts are meant to show gratitude, not set a literal value on relationships. Going overboard can appear like you're simply trying to buy the customer's business!
Rather than investing in corporate gifting for the sake of it, consider what your customers would appreciate. Give gifts that will be enjoyed and that appeal to their personal tastes. For instance, gourmet snacks are more or less universally appreciated - but does your most valuable client prefer tea or coffee, red or white wine, cheese boards or chocolates?
Increase their enjoyment further by ensuring that gifts are aligned to their personal beliefs. These 'value attributes' - such as items being environmentally friendly or ethically produced - can increase a gift's desirability and memorability. Businesses can bond over shared values, with C-suite executives particularly affected by gifts that tell a story or nurture a personal connection.
Rule 5. Find something a bit different
Many corporate gifting campaigns go for safe choices, but these often fail in being truly memorable. For instance, few people will be offended if they receive a gift card - but how many are likely to be genuinely thrilled? Customer satisfaction is a far cry from customer delight, and only the latter will stick in recipients' minds and build invaluable connections.
So what makes for truly unique corporate gifting?
Personally selected for the recipient in mind

Personalised with the recipient's name or initials

Accompanied by a personal handwritten note
Try adding a short note thanking your customer and explaining why you thought they would appreciate the gift. A personal touch can be surprisingly powerful.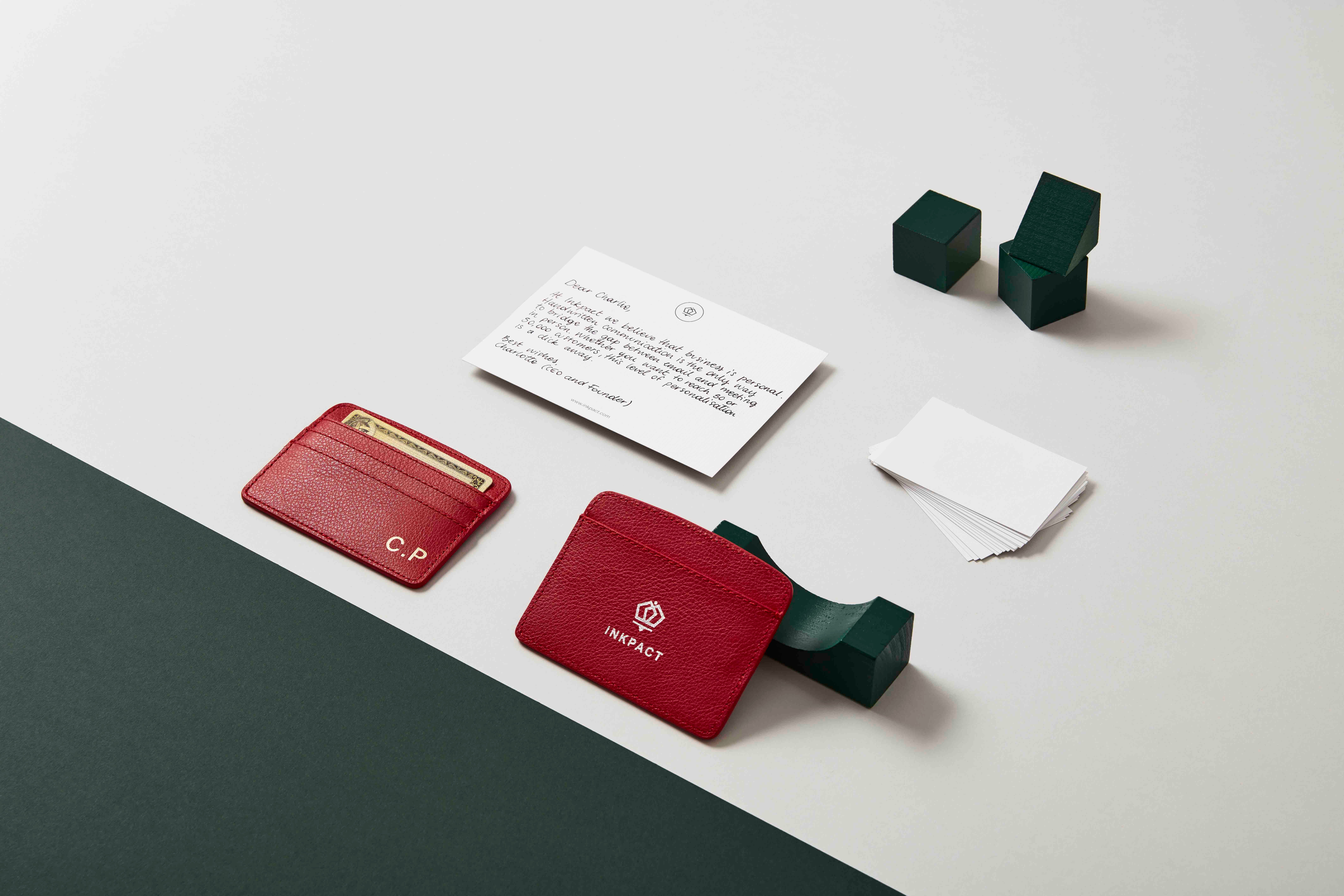 Rule 6. Pick the right moment
The corporate gifting market explodes every Christmas, but why not break from the mold? Gifts can actually be most effective when they are unexpected, or personally meaningful.
Customers reach milestones with your company or in their personal life throughout the year, and acknowledging these in a timely manner shows real thought and consideration. For instance, one local solicitor sends clients a card on the first anniversary of moving into their new home. Several months on, that card is still in my friend's kitchen.
Even small gestures can help in establishing and maintaining strong client relationships, which are incredibly valuable to any business. The UK Chartered Institute of Marketing claims that client acquisition generally costs four to ten times more than client retention, and on top of this repeat clients also spend 67% more on average.
Demonstrate that your business values long term customers, rather than only fawning over new clients. Take note of positive and negative client interactions, and use corporate gifting to celebrate, commiserate, apologise and show gratitude throughout the buyer journey.
Inkpact is delighted to be launching a unique corporate gifting range. From next month, your handwritten note campaigns can be accompanied by a number of postbox-friendly hampers. With the same technology integrations in place, you can effortlessly order personalised presents to 10, 100 or 1000 customers at a few clicks.